There are many symptoms that may lead you to suspect you're pregnant, such as fatigue, cravings, aversions, frequent urination, missed periods, nausea, and more. Of course, all of these symptoms alone don't point directly to pregnancy but several of them together may be an indication of a potential pregnancy. Some women experience some less common signs including bloating, headaches, backaches, mood swings, or dizziness, all which can be attributed to other factors as well. With so many potential signs, it's difficult to know if you're pregnant and what to do about it.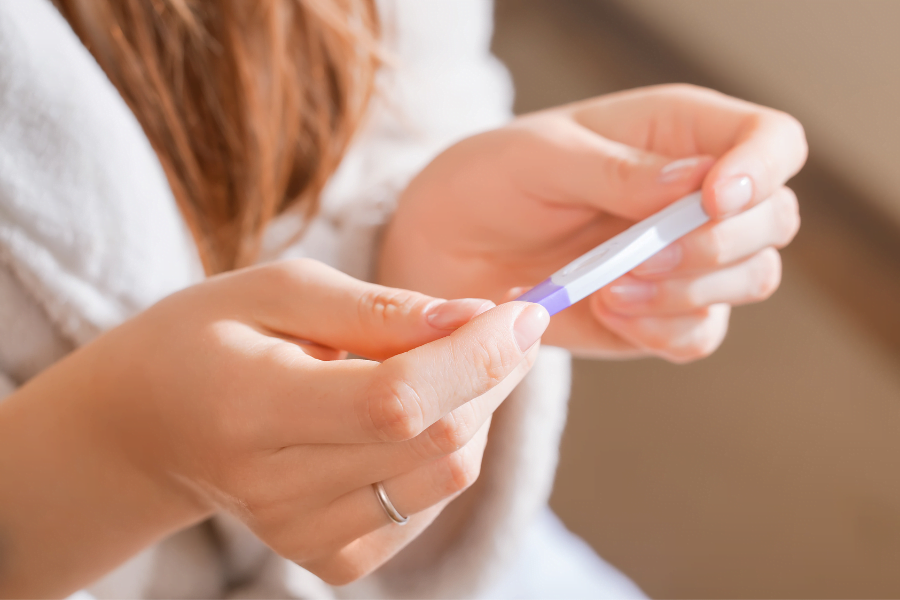 Suspecting Pregnancy
A general rule is to take a pregnancy test after a full week after your missed period to receive the most accurate result. Even though a pregnancy test can be helpful, it isn't always accurate, especially when it comes to confirming a viable pregnancy. There is only one way to confirm viability and it's via an ultrasound.
Confirming Viability
Ultrasounds are the only way to accurately confirm pregnancy and its viability. Viability is the likelihood the pregnancy will continue to full term. Nearly 30% of pregnancies end naturally either by miscarriage or due to a non-viable pregnancy such as an ectopic pregnancy. Not only does having an ultrasound confirm viability, but it also allows you to date your pregnancy which helps you narrow down all legal abortion and pregnancy options available to you.
First Steps
After you've had a positive pregnancy test result and received an ultrasound, it's time for one last test. A limited STD test for the two most common STDs, gonorrhea and chlamydia, is more important than you know. If you are considering an abortion and have an unidentified and untreated STD, you open yourself up to the possibility of Pelvic Inflammatory Disease. PID can develop after infected STD cells travel into the uterus during an abortion procedure. PID can lead to a lifetime struggle with reproductive health and potential infertility.
When Can I Have an Abortion?
There are different abortive procedures offered at different times during a pregnancy. During weeks 0-10, the abortion pill may be an option, but after that and until 21 weeks and 6 days, a surgical abortion may be an option. Be sure to get an ultrasound prior to an abortive procedure so you won't pay for and undergo a procedure you don't need. Be sure to Request a pre-abortion ultrasound and discuss all your options during your pre-abortion screening at Willowbrook Women's Center.
There are hundreds of scenarios that may lead you to Willowbrook Women's Center, but you can be sure of the excellent care and service you'll receive from us. Our doors are always open to women from all walks of life dealing with an unplanned or unexpected pregnancy. We provide professional services to help arm women with all the information they need to help make the best decision for them. To schedule your no-cost appointment today, call us today.