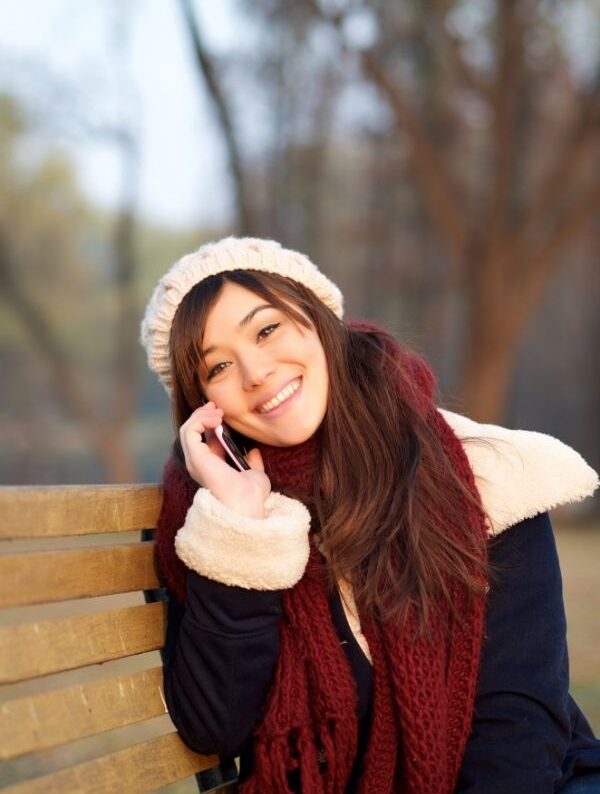 You just discovered you're unexpectedly pregnant, and a million questions are racing through your mind.
How did this happen?
How far along am I?
What should I do now?
You want to talk with someone for advice, but you don't want to be judged, and you also don't want news about your pregnancy to spread before you decide your next steps. So how can you know who is helpful to talk to about your unintended pregnancy?
In this article, we'll discuss the best people to talk with about your unexpected pregnancy, how to deal with unwanted pregnancy advice, and how to find unbiased answers to your questions.
Who Should You Talk with About Your Unexpected Pregnancy?
More than ever, you deserve non-judgmental support that you can trust right now. But how do you know who to talk with? Here are questions you can ask yourself to determine if someone would be helpful to talk to about your pregnancy.
1. Does the person have a track record of looking out for your best interest?
If you decide to talk with a friend or family member, be sure to choose someone who has a history of "having your back." Will this person honor anything you tell them in confidence?
The time just after discovering you're unexpectedly pregnant can be very confusing. Choose someone who listens well and consistently loves you well.
2. Does the person have a personal motive for you to make one pregnancy decision over another?
Deciding what to do about an unexpected pregnancy may be the hardest decision you will ever face. So, this is a time to be empowered and not a time to be told what you should do.
Choose a person to support you who does not have self-serving purposes to push you toward a particular pregnancy decision. For example, your boyfriend would not be a supportive person to talk with if he is pressuring you to have an abortion because he doesn't want the financial responsibility.
On the other hand, a better option would be talking with a close friend or family member who desires for you to come to the best-informed decision for you. They may accompany you to a pregnancy clinic so you can glean more information or ask you inquiring questions to help you determine what is best for you. But they don't push you in one direction or another.
Next, we'll discuss what you can do if you thought someone's advice would be supportive, but in reality, they give you unhelpful or unwanted pregnancy advice?
How to Deal with Unwanted Pregnancy Advice
People can be pretty bold about what they think you should do about your unexpected pregnancy. Although someone can think they know what's best for you and your life, the reality is that it's your decision to make. You are smart and capable of making an informed decision for your health and life.
How can you deal with unwanted pregnancy advice? First, recognize that you are under no obligation to engage in a conversation that you don't want to have. You don't have to explain yourself or get approval from others about your pregnancy decision either.
If someone is trying to impose unwanted pregnancy advice onto you, we have found that the best response is to simply say something like, "Thank you for sharing your perspective" or "I'll consider that." Period. Then do what's best for you after educating yourself and gathering unbiased information from licensed healthcare professionals.
Get Unbiased Answers From a Healthcare Professional
Why is it critical to get unbiased answers to questions about an unexpected pregnancy? So, you can make an informed decision about your pregnancy.
If you make a pregnancy decision based on emotions or pressure from biased people in your life, you may have difficulty with your choice later on because you weren't prepared for unexpected outcomes. Or you gave in to a choice that you didn't want to make. It can pave a pathway to anxiety and depression, which can be prevented by getting unbiased answers so you can make an educated decision at the beginning.
While it's true that your friends and family care about you, and can offer you comfort and a listening ear, they can't offer you the accurate details of each pregnancy option that an unbiased healthcare professional can.
For this reason, it's essential to review all your available options with an experienced, unbiased healthcare advocate. That professional advocate can accurately answer your parenting, adoption, and abortion questions, as well as provide facts you may not have heard of before.
A healthcare professional can also connect you with valuable community resources that you may not have known existed. They're experts in helping you find the support you need.
How Can You Know if a Healthcare Provider Is Unbiased?
Keep in mind that biased healthcare providers do exist. There are signs you can look for to reduce the chances that you will go to a clinic for support and receive inaccurate information. One sign to look for is to see if they benefit financially from the decision you make.
In other words, could the clinic be financially motivated to steer you towards one pregnancy decision or another because they will earn revenue from it?
Or do they offer no-cost services to you no matter what you decide about your unexpected pregnancy?
Willowbrook Women's Center Is Here for You
You deserve professional, unbiased support for your unexpected pregnancy. Willowbrook Women's Center is your first step to confident decisions.
Our caring advocates and licensed medical staff offer services that give you the information you need to make the best decision for you. We provide no-cost pregnancy testing, STD testing, limited ultrasounds, education, and community resources which provide you with all you need to decide your next steps.
At Willowbrook, you will be heard and cared for compassionately in a nonjudgmental environment. Contact us today for your confidential appointment.