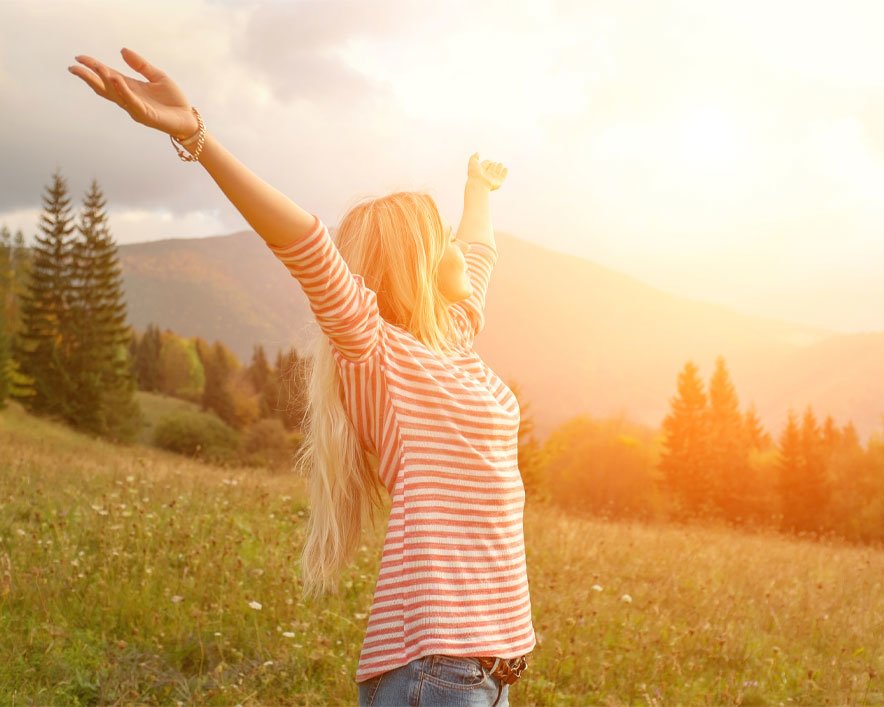 Possibly the most stressful thing you'll face as an adult woman is waiting for your period to come. You may be constantly googling the "symptoms" of pregnancy in hopes there's no reason behind your stomach looking bigger or your sudden lack of energy. But rest assured, no matter what these blog posts and magazine articles tell you, your body is most likely playing tricks on you. There are sometimes ways your body tells you you're pregnant before missed period, but the only way to know for sure is by taking a test, simply because everyone's body is different.
When should you take the first test? While you may not like waiting, the best, most accurate pregnancy test results occur after a period is missed.
Late Periods and Other Unreliable Sources
Sometimes the "symptoms" of being a woman in everyday life can be mistaken for pregnancy because these "symptoms" trigger similar reactions within your body.
Bloat: Oftentimes, if your stomach looks like it has grown, or if you're feeling cramped in the lower abdominal area, it could easily be bloat from diet or an impending period. You usually won't see growth in your stomach from pregnancy for at least a few months, especially if it's your first pregnancy.
Tiredness: There are those who say feelings of exhaustion mean you're pregnant. Even though many women experience fatigue during pregnancy, low energy levels could be the result of anything from stress to physical activity to late nights.
Late periods: Periods can be unpredictable, and your cycle can change on a dime for a multitude of reasons, so it's not always a strong indication of pregnancy if it is late or missed. Periods can be thrown off by anything from dietary and daily routine changes to stress and intense exercise.
The Only Reliable Way to Know
As scary and intimidating as it is, the only "good" way to tell whether or not you're pregnant is by getting a test done. As stated before, pregnancy tests are more accurate if you have, at least, missed your period. Thus, if you've missed a period, it's time to take a test. However, even with positive test results, it's still possible to have a pregnancy that is not progressing (viable). If pregnancy is not what you see in your future, make an appointment at Willowbrook Women's Center where you can take a lab-quality test and receive information about your options. If your pregnancy test is positive, you may qualify for an ultrasound. Our website is a good place for you to learn some of the basics of pregnancy testing and how you can go about it discreetly and with your own best interest at heart.
It's easy to go into panic mode when your period is late or hasn't arrived yet and your body is giving you signs that are making you suspicious. Come to Willowbrook Women's Center for a no-cost pregnancy screening. We're here to help you take the first step. You don't need to stress and scramble. Instead, come to a place where you will feel empowered to take the best step for you. Contact us today with any questions.